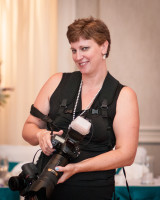 I'm Nicole… welcome to my website; I'm so glad you are here!!
I am a Richmond VA based wedding and portrait photographer who enjoys meeting interesting couples and families and helping them create beautiful artwork to display in their homes.
If you are the kind of person who cares about the details but doesn't want to stress about them, then I am the photographer for you. I like to focus on beauty and emotion with a laid back approach to making it all happen.
Our studio located right off Westwood Avenue, in Richmond is available for studio portraits and client meetings, although most of my work happens on location. Do you have a special project you want to collaborate on? I would love to work with you to create something really amazing!! Please email me or call me to get something started!!